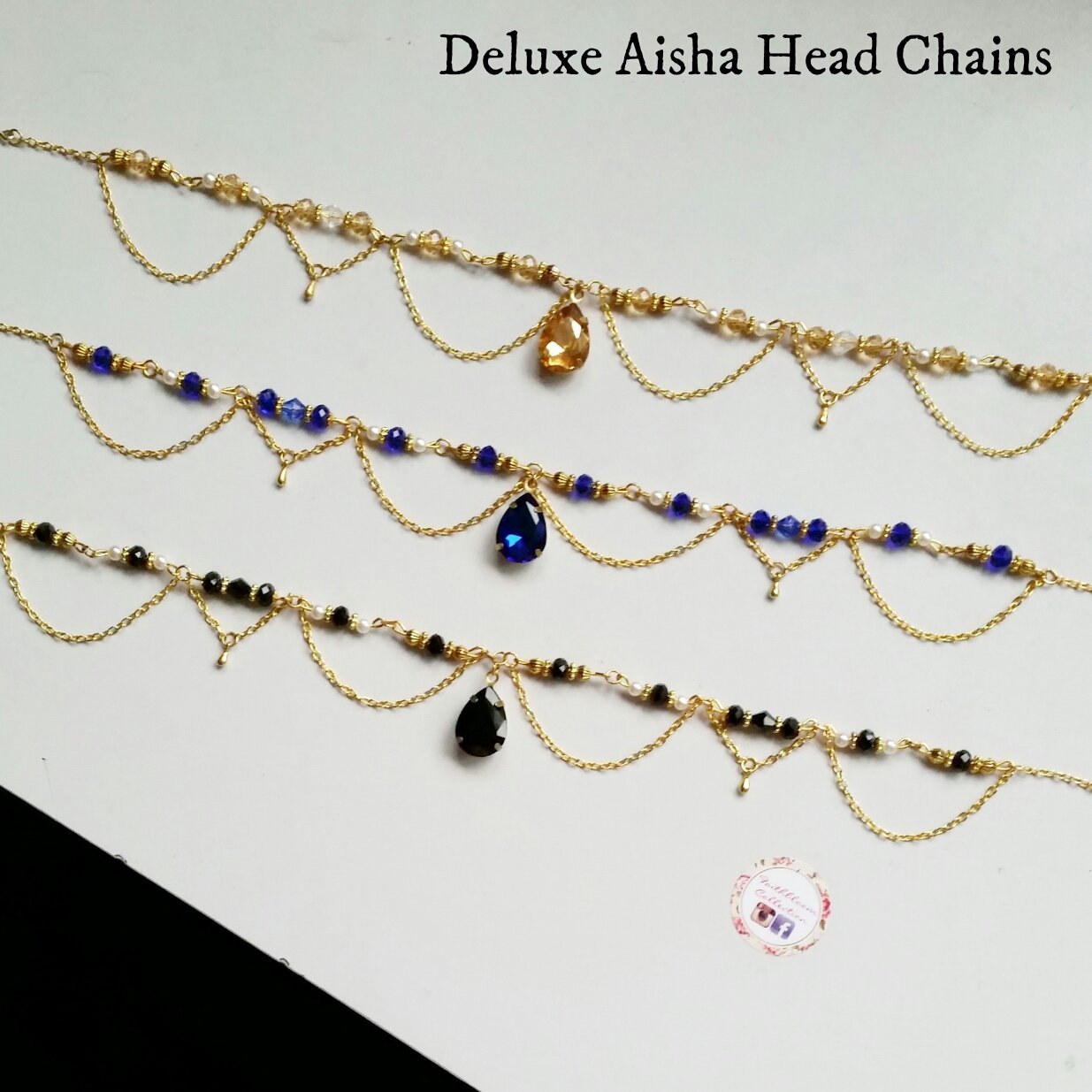 Our much awaited Deluxe Aisha Head Chains are perfect for weddings or parties! Glam up your outfit with these statement Head Chains available in Black, Royal Blue and Gold. We also have Red, Green and Teal available but please email us to place an order for those 3 colours.
If you would like bobby pins (for hair), please email us after placing your order at [email protected] as all Head Chains are sent with pins (to be worn with a Hijab)
Please note, all our Head Chains are made using gold/silver plated items to ensure shine, quality and to prevent tarnishment.
*Get Free UK Delivery on all handmade jewellery orders over £30. Simply enter "Free30J" at checkout.*