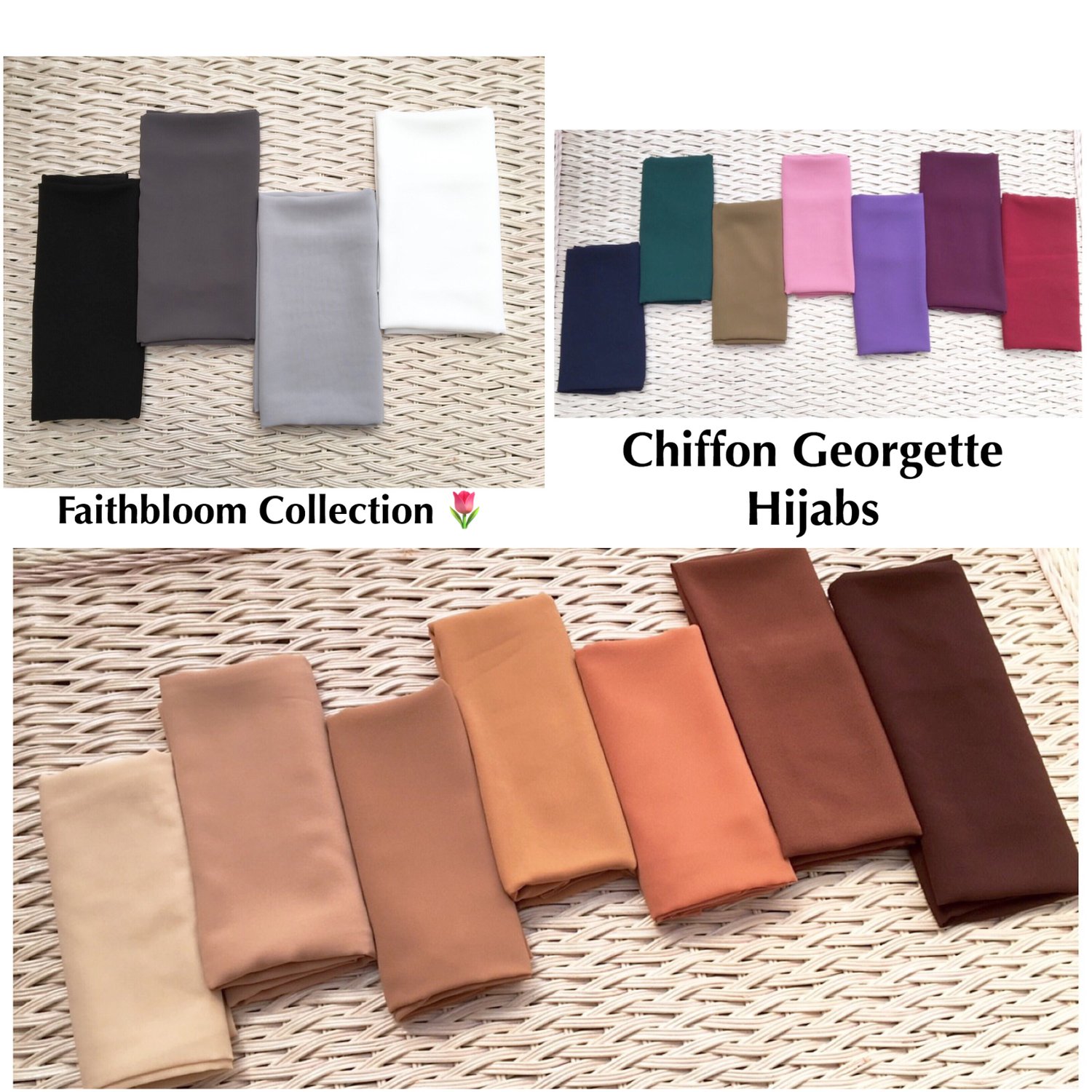 Signature Chiffon Georgette Maxi Hijabs (Originally £7.65)
Introducing our much awaited Chiffon Georgette Hijabs for just £6.15 each. Available in a range of 22 colours:
1) Frappucino Nude
2) Nude
3) Dark Nude
4) Camel
5) Mac Yash
6) Milk Chocolate
7) Choco Brown *Out of Production At the Moment*
8) Black
9 Charcoal Grey
10 Smoke Grey
11 White
12 Classic Navy
13 Bottle Green
14 Olive
15 Dusty Blush Pink
16 Purple
17 Plum Wine
18 Scarlet Res
19 Daisy Yellow
20 Rose Pink
21) Soft Mint
22) Copper
Material: Chiffon and Georgette mix (Chiffon & Georgette are similar materials except that Georgette is heavier, stronger and more opaque. Thus, not as see-through & delicate as Chiffon.)
Dimensions: 180 cm x 75 cm (like maxi hijabs in size which tend to be 180 cm x 110 cm to enable wearers to fold the hijabs in half as Viscose hijabs tend to be sheer. These hijabs however, are not as sheer and rather opaque as they are made of high quality and heavy material.)
Please also note, we try our best to present images that are true to the actual product but due to lighting and different screen settings, colours may vary slightly.