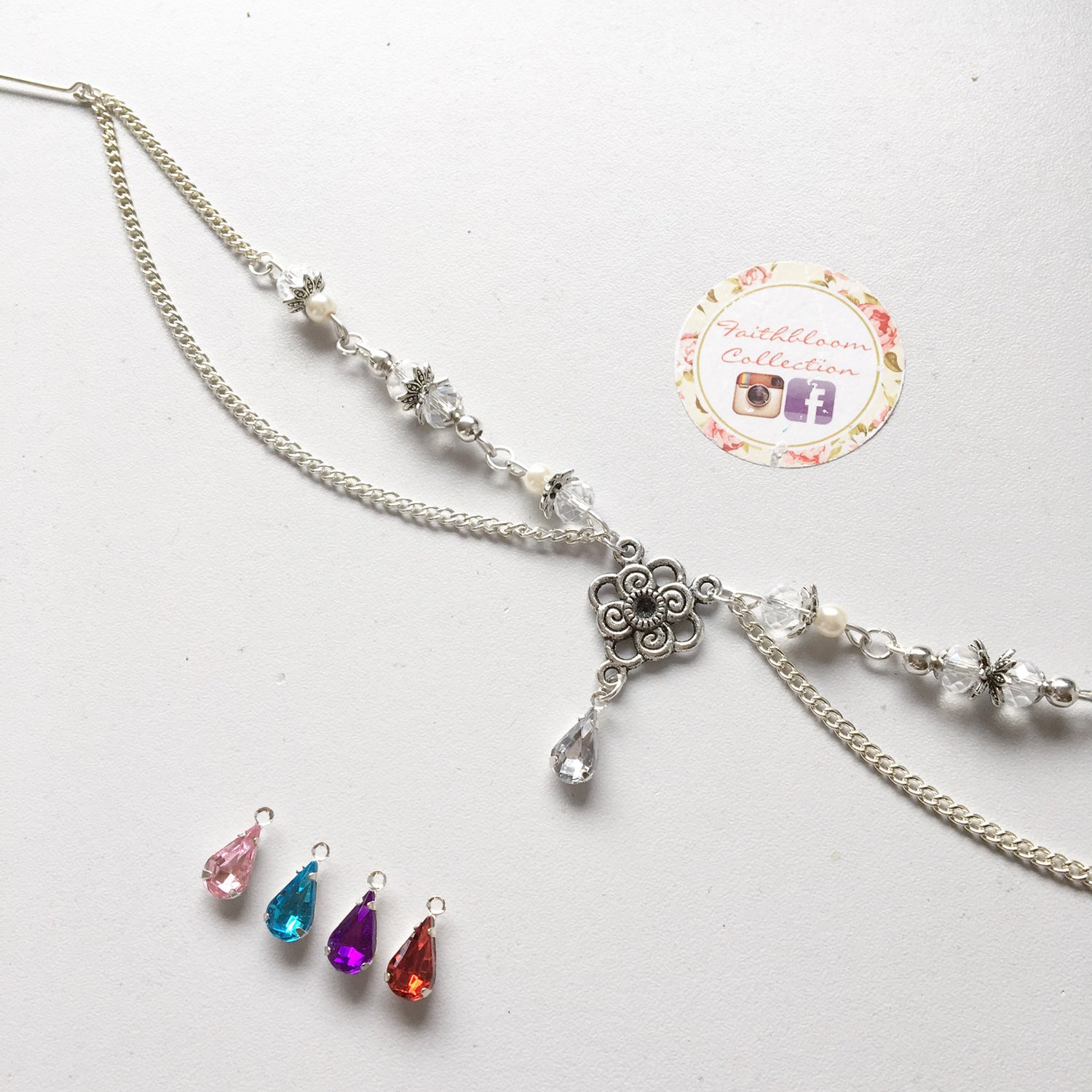 Exclusive Mahabbah Head Piece and Hand Chains
These gorgeous tiered Head Pieces and Hand Chains are the epitome of simplicity and elegance. Less is definitely more and our Mahabbah Pieces are bound to make a statement.
Available in Gold and Silver.
*Silver is available in Light Pink, Red, Teal, Silver and Purple Tear Drop bead ❤️ Please email us after placing your order stating your preference for the Tear Drop bead colour options.
Please note, all our Head Chains are made using gold/silver plated items to ensure shine, quality and to prevent tarnishment.
*Get Free UK Delivery on all handmade jewellery orders over £30. Simply enter "Free30J" at checkout.*