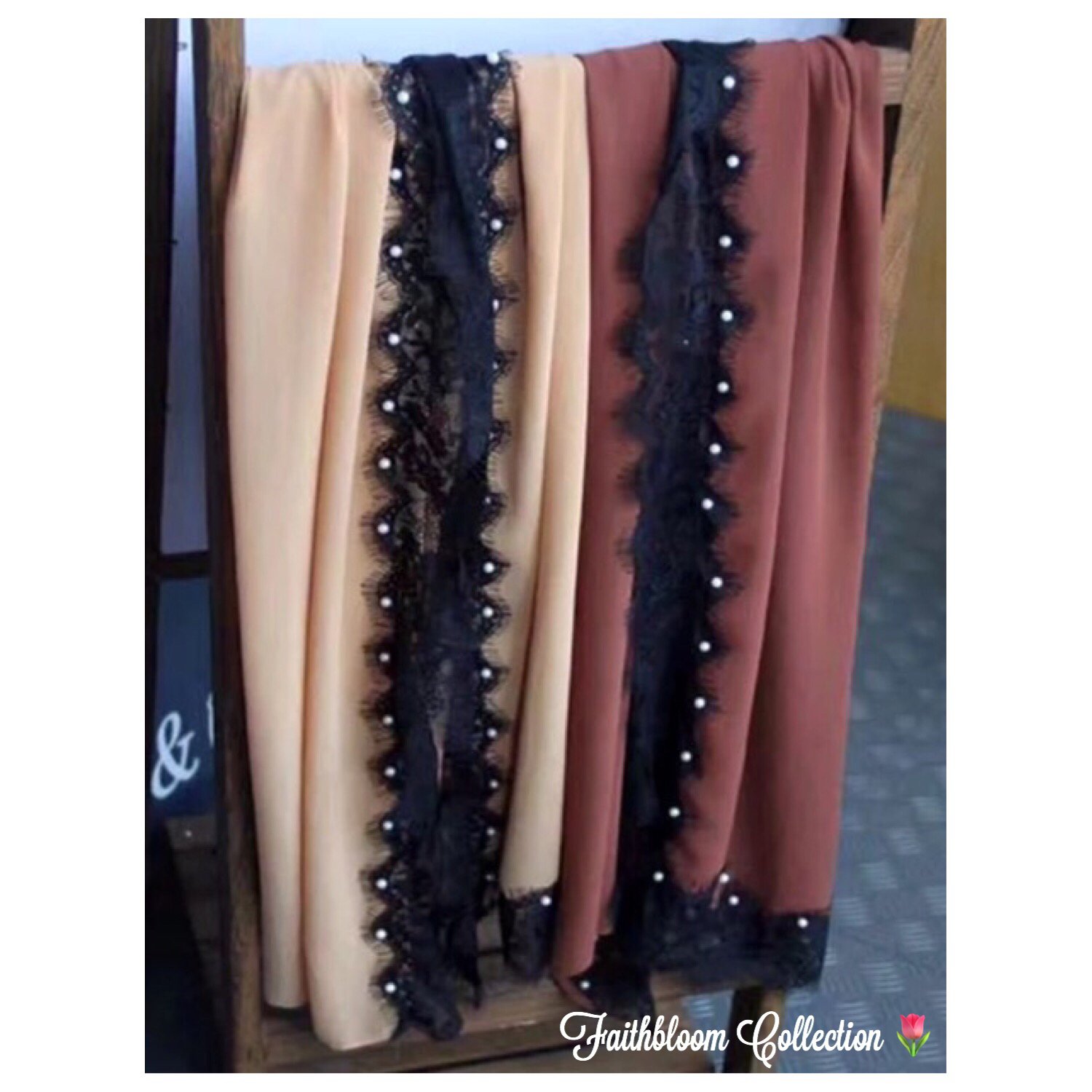 Premium Chiffon Georgette Occasion Hijabs (Originally £15)
Introducing a brand new collection of Chiffon Georgette Hijabs which are exclusive to FBC.
Available in a range of colours:
1) Frappuccino Nude
2) Soft Cloud Grey
3) Brick
4) Camel
5) Starry Night
6) Black
7) Scarlet Red
8) Dusty Pink
Material: Chiffon and Georgette mix (Chiffon & Georgette are similar materials except that Georgette is thicker, stronger and more opaque. Thus, not as see-through & delicate as Chiffon.)
Dimensions: 180 cm x 75 cm (almost maxi)
Please note, if the name of a Hijab does not appear in the drop down list, it means the product is sold out. However, we endeavour to restock and update our Chiffon Georgette Hijabs every 10 - 14 days. So please check back soon.
Please also note, we try our best to present images that are true to the actual product but due to lighting and different screen settings, colours may vary slightly.