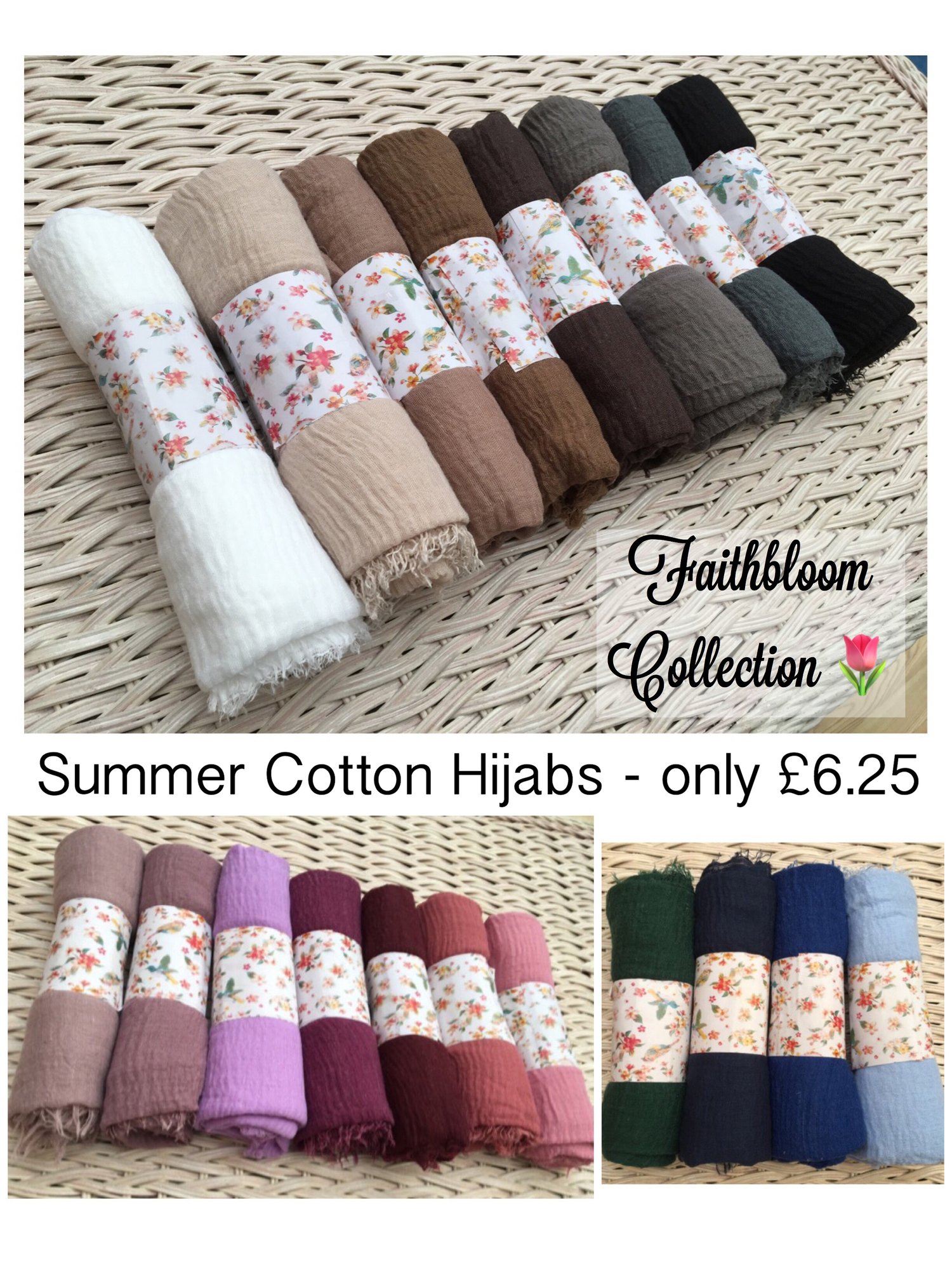 Soft Cotton Hijab Collection (Originally £7.65)
A part of our latest collection, these beautiful scarves are not only made of super soft, breathable fabric but are also generously sized. Great for summer or winter.
Available in 20 different colours. Please use the drop down list to view colours. *Please note Withered Rose is currently out of production and will be restocked after New Year.*
Dimensions: 195 x 110 cm - slightly larger than maxi size thus the generous coverage
Material: Super soft and breathable Linen Cotton
Please also note, we try our best to present images that are true to the actual product but due to lighting and different screen settings, colours may vary slightly.
Originally £7.65