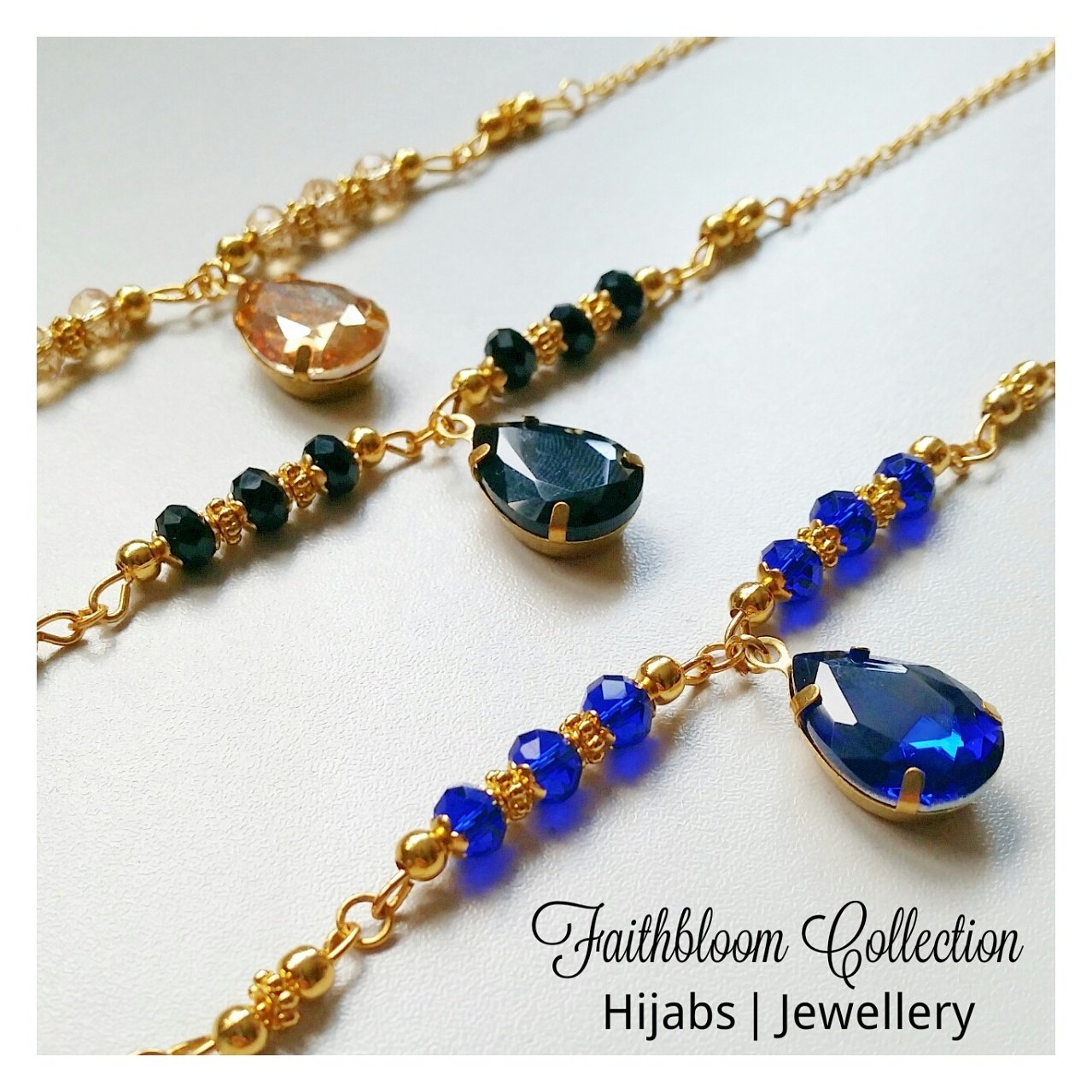 Aisha Head Piece and Hand Chain Sets (6 Colour Options)
This range is available in 6 colours: Black, Royal Blue, Teal, Green, Red and Gold.
If you would like bobby pins (for hair), please email us after placing your order at [email protected] as all Head Chains are sent with pins (to be worn with a Hijab).
Also, if you'd only like to purchase Head Pieces or Hand Chains on their own please email and we will send you a manual invoice.
Please note, all our Head Chains are made using gold/silver plated items to ensure shine, quality and to prevent tarnishment.
*Get Free UK Delivery on all handmade jewellery orders over £30. Simply enter "Free30J" at checkout.*