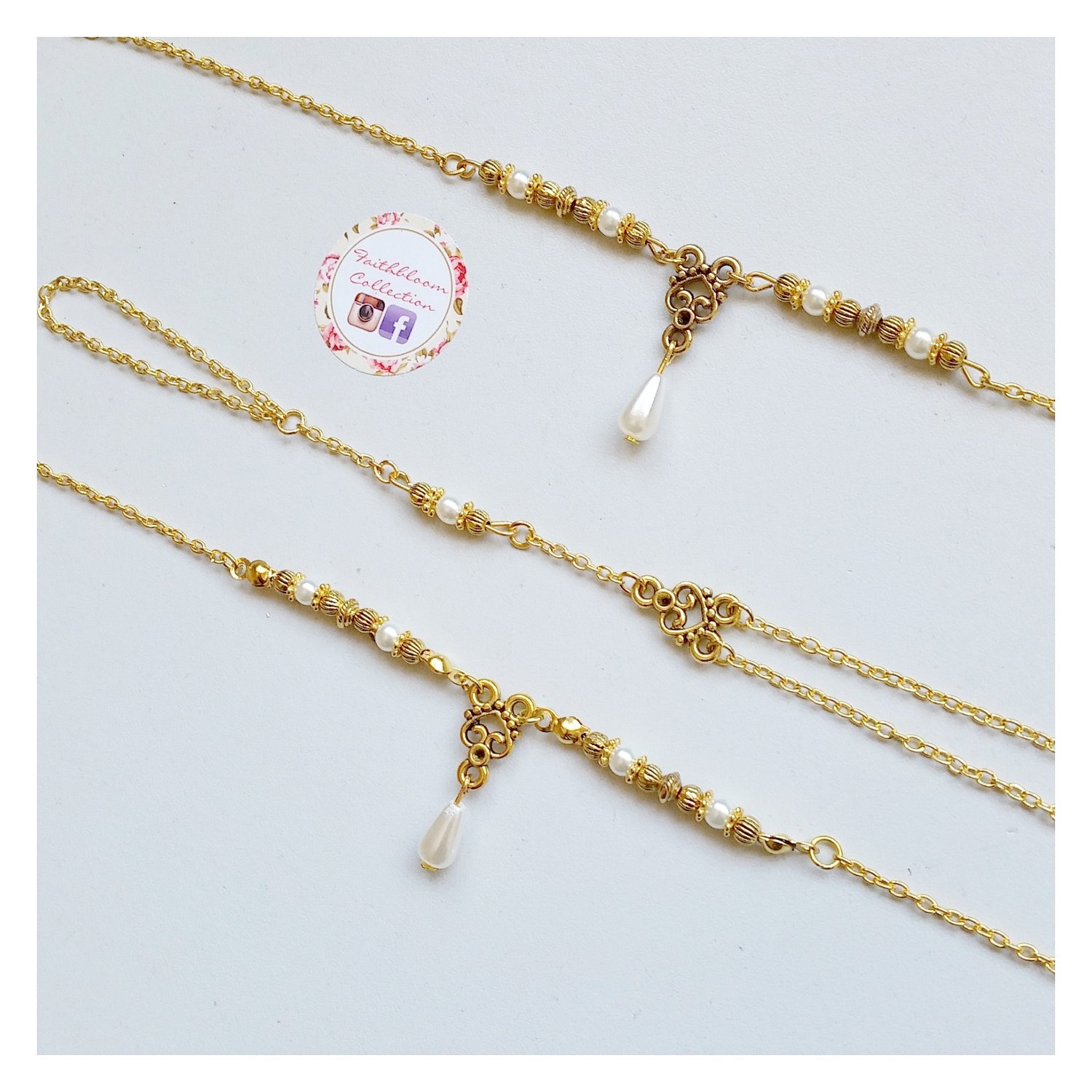 Hannah Head Piece, Hand Chain and Anklet Set
This cute and elegant set is the ultimate jewellery for you if you believe less is more and prefer dainty, simple designs.
This set includes a Head Piece, Hand Chain and a gorgeous Anklet.
If you would like bobby pins (for hair), please email us after placing your order at [email protected] as all Head Chains are normally sent with pins (to be worn with a Hijab).
Please note, all our Head Chains are made using gold/silver plated items to ensure shine, quality and to prevent tarnishment.
*Get Free UK Delivery on all handmade jewellery orders over £30. Simply enter "Free30J" at checkout.*